News
N.C. Governor Pat McCrory visits Epes to promote "1000 in 100" job initiative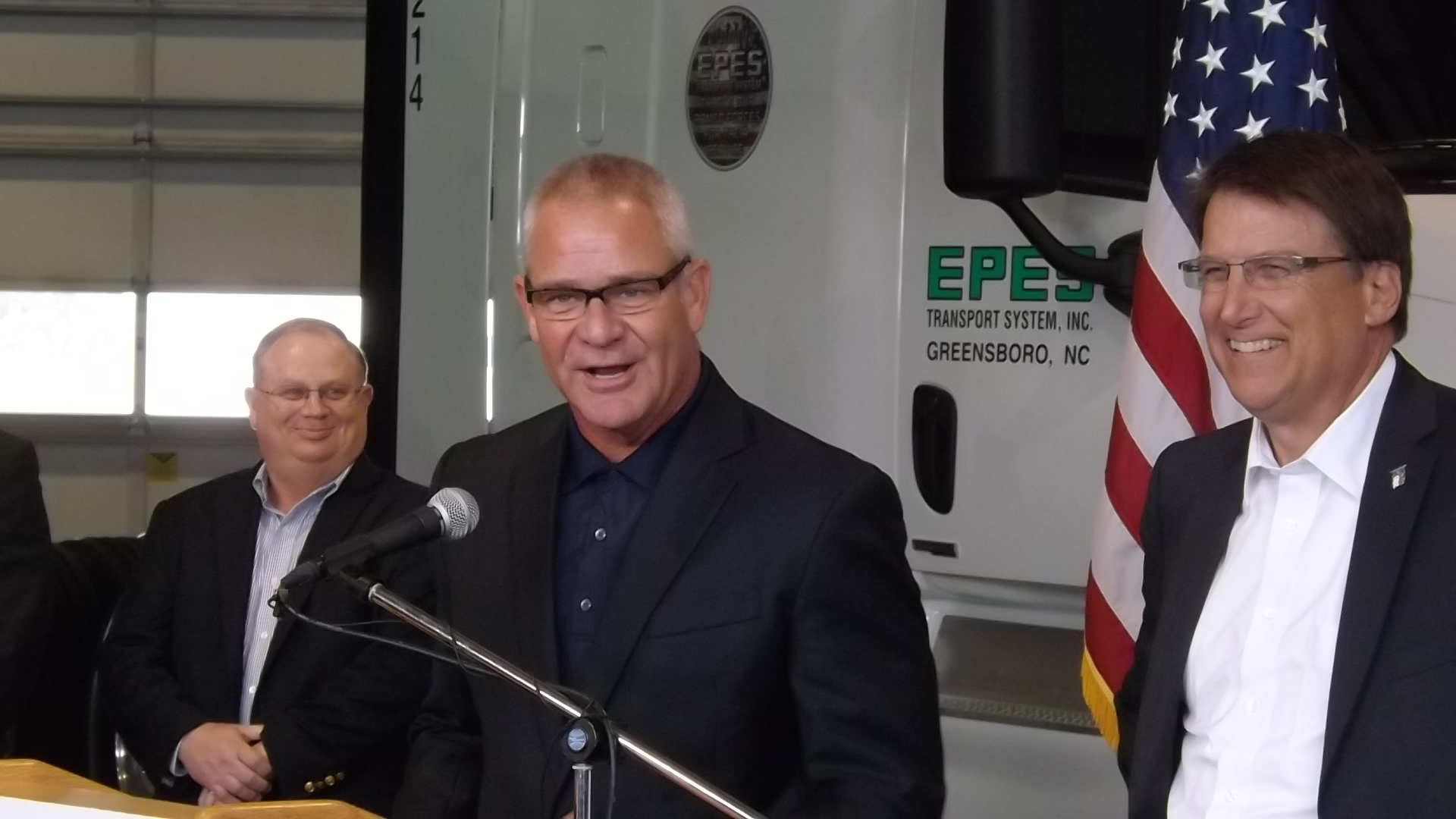 Governor Pat McCrory met with Britt Colley, Mike Hamilton, Melissa Nishan, and several government and educational representatives Thursday to discuss and kick off the new NCWorks job initiative named "1000 in 100".
The initiative will bring community colleges and 1000 businesses together over the next 100 days to determine what specialized skills are required in today's workforce. The schools will adjust courses offered based on the information gathered during the initiative.
Epes is currently working with eight community colleges in the state to hire students graduating from their driver training courses. Epes also offers tuition reimbursement to qualified employees that have successfully graduated from this program.
(Pictured from left to right: Mike Hamilton - VP Human Resources, Britt Colley - President Epes Transport System, Inc., Governor Pat McCrory)
Back to List