Melissa Nishan Named Recruiting Professional of the Year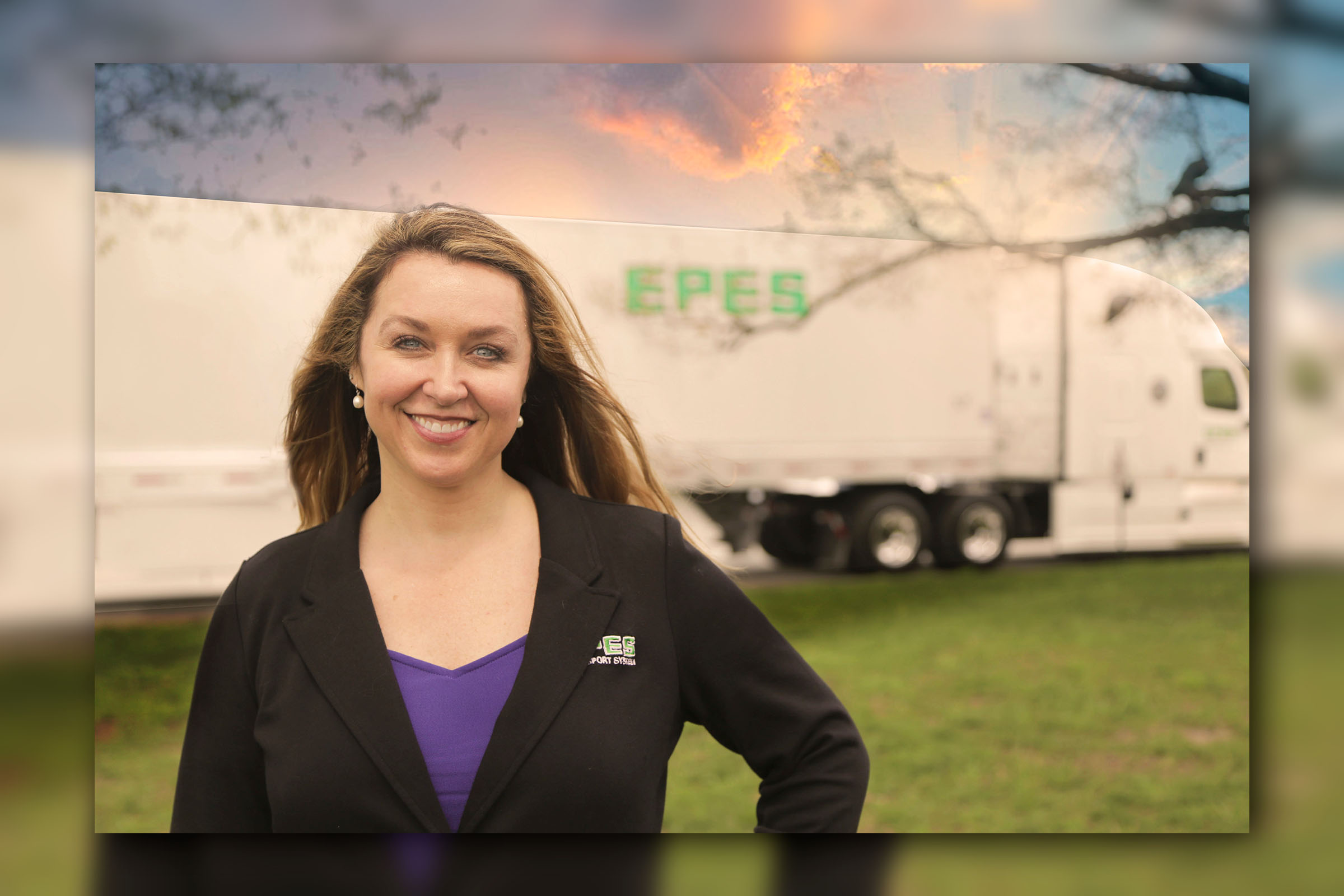 Congratulations to Melissa Nishan, VP of Driver Recruiting at EPES Transport System, who received the Transport Topics Recruiting Professional of the Year Award during the 20th Annual Recruitment and Retention Conference, held in Nashville, TN. The honor recognizes trucking industry recruiting professionals who have gone above and beyond in attracting drivers.
The nominees for the Transport Topics Recruiting Professional of the Year Award shared their wisdom during the opening of our last general session. Nishan discussed tactics and innovation she used in 2022 to reach hiring and retention targets.
"We didn't use just one tactic. It involved collaborating with the leadership team, increasing our pay early on, adjusting recruiter incentives, enhancing driver referral and rehire programs, creating new marketing campaigns, adding a pet policy and changing our benefits eligibility start date from 90 days to 30 days."
The way in which Epes has gone about recruiting has changed over the last few years, but the recruiting landscape has changed as well. "The past few years have changed the recruiting dynamic tremendously," stated Nishan. "Recruiters want the option of working remote and are in high demand. Drivers are looking for even more of a work life balance and driver pay has seen a huge increase over the previous two to three years."
In 2022, which was widely considered a very challenging year throughout the industry, Epes was able to hire nearly 1000 drivers, which resulted in a 10% increase in driver count. The company also enhanced and grew their training program and reduced their CPH metric, which is a metric designed to measure the costs associated with the sourcing, recruiting and staffing activities by an employer to fill an open position in the organization, by 20%.
Nishan attributes the overall driver recruiting success to a couple of critical factors: company culture and leadership. "The culture is very important in recruiting and retaining drivers. We do our best to instill a family atmosphere. We also communicate often and work hard to make the job a good balance of work/life. In addition, we promote health initiatives and because of our culture, we have a good reputation with drivers. We also try our very best to keep everyone happy."
Having been with the company for over 23 years, Nishan has seen many changes throughout the years. So how does she see recruiting and retention targets evolving over the next 3-5 years? "I believe that we will continue to enhance the positions to attract a younger generation. Pay will continue to evolve into a salary against a mileage-based pay. The Internet will remain the primary source of branding and recruiting."
Congratulations on a well-deserved award!