Epes Regional Truck Driving Jobs Bring Balance to Your Life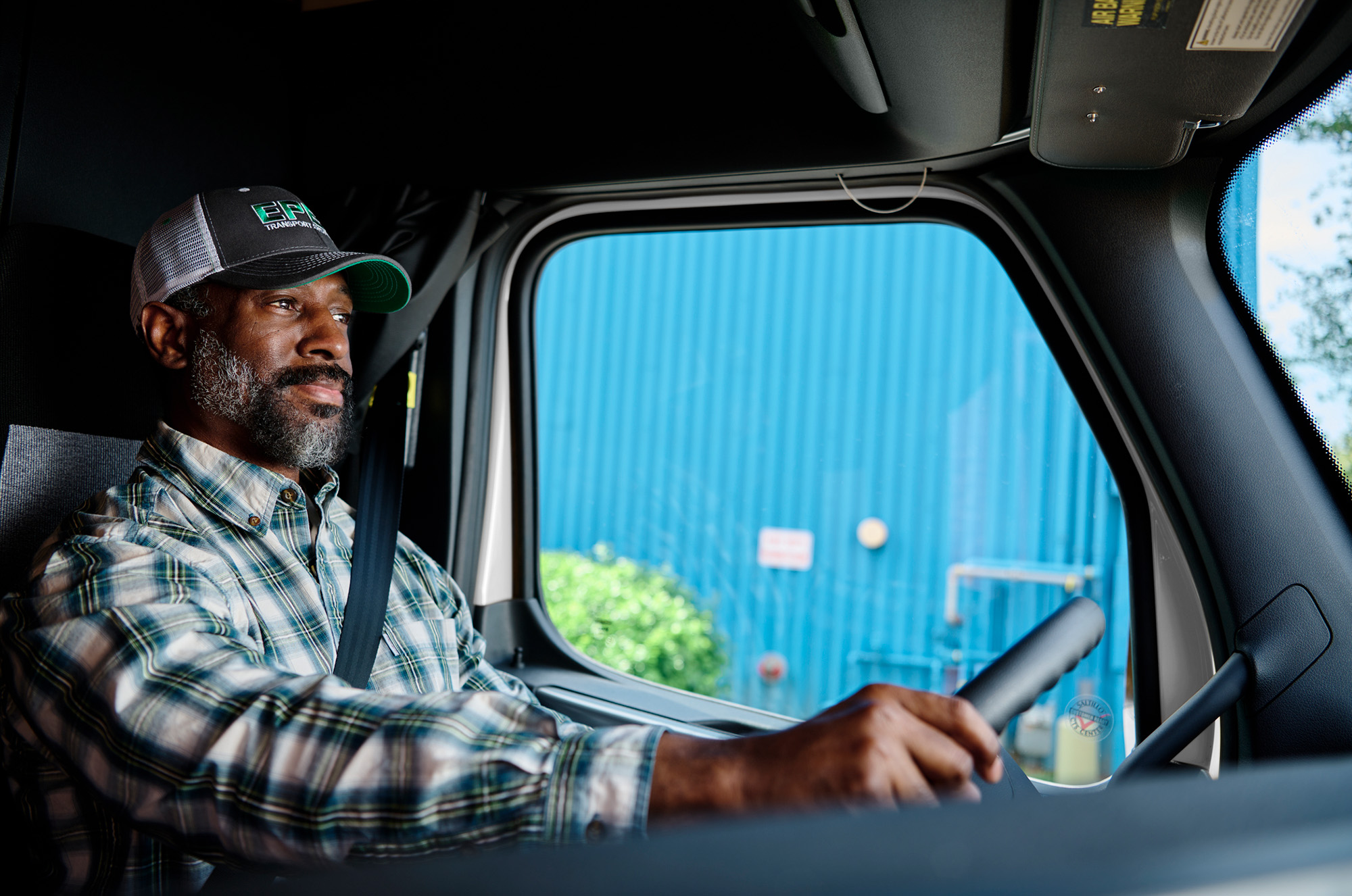 Truck drivers transport products over the road daily and while the profession offers the chance to see much of a country, there are certain opportunities and roles for drivers that may better suit their individual needs.
There are generally three types of truck drivers: local, regional, and over-the road with each one having its own advantages and challenges.
In this blog, we are going to discuss what it takes to be a regional truck driver. A regional truck driver is designated to work in specific parts of the country and while certain regions may be loosely defined, the benefits of being a regional truck driver remain the same.
Regional truck drivers often drive for a specified period and then get time off for a certain number of days. And since they aren't driving all over the country, they may be able to be home with their friends and family on the weekends.
Regional drivers generally do not have to load or unload any cargo. In addition, when compared to Over-The-Road (OTR) drivers, they make shorter trips. Additional benefits include:
More Time at Home
When it comes to regional trucking jobs, there are many notable benefits. For example, drivers can strike a balance between time on the road and time at home. While some drivers may go into the profession with the idea of driving all over the country and seeing as many sites as possible, others may have different objectives. And certainly, as individuals move through various stages of life, their individual needs may change. Regional truck drivers have the luxury of being able to come home at night. Their hauls are much shorter compared to over-the-road truck drivers, which means more time with friends and family.
Dependable Schedule
Regional truck drivers typically drive the same route each day, week and/or month. Due to the predictability, they are able to better plan for things away from work.
Stable and Familiar Routes
With a regional trucking job, drivers will also enjoy a consistent and stable route. This familiarity enables drivers to understand which road the is quickest and which road is to avoid during various points of the day. Driving a well-known route makes things much easier for the driver and generally provides a better work/life balance.
Build Relationships
Drivers often form good relationships with the customers they service because they have regular stops at a specific business. Having a good relationship with your customers makes the experience much more pleasant. Also, you become familiar with their loading and unloading procedure, which can save you time.
In conjunction with this, regional drivers generally do not have to load and unload their own shipments. This would be in contrast to a local trucking opportunity, where they often have to load and unload vehicles during each trip.
Complete More Hauls
While OTR drivers will typically spend several days in the driver seat to complete a single haul, regional truck drivers often complete multiple deliveries in one day. Completing more hauls in a day means less time in the driver's seat, which in turn produces less wear and tear on your body.
Average Salary
According to Talent.com, the average salary of a regional truck driver in 2022 is $63,230 or $32.43 per hour. Entry-level positions start at $52,000 per year while most experienced workers make up to $83,326.
Epes
Epes Transport is currently hiring regional truck drivers. You'll get to enjoy advanced, late-model trucks and tractors, spec'd with collision mitigation, adaptive cruise control, blind spot detection and much more.
Additional benefits include:
Our Top Drivers Earn Over $80,000 A Year
Great Pet Policy
Benefits Start After 30 Days
Performance Bonus
Guarantee Pay
Home Weekly
Pre-Pass
Truck Stop Scanning
Health, Dental, And Vision Insurance, after 30 days
Matching 401K, Life Insurance, And Optional Disability Plan
Holiday And Vacation Pay
Awards Programs: Service, Appreciation, Roadside Inspection, Safe-Driving
Top Achiever Program
Rider Program
Spousal Support Program
Scholarship Fund
Credit Union
Direct Deposit
To discover what regional trucking opportunities are currently available at Epes, please visit driver.epestransport.jobs