The Key Role of Drivers in Dedicated Transportation Services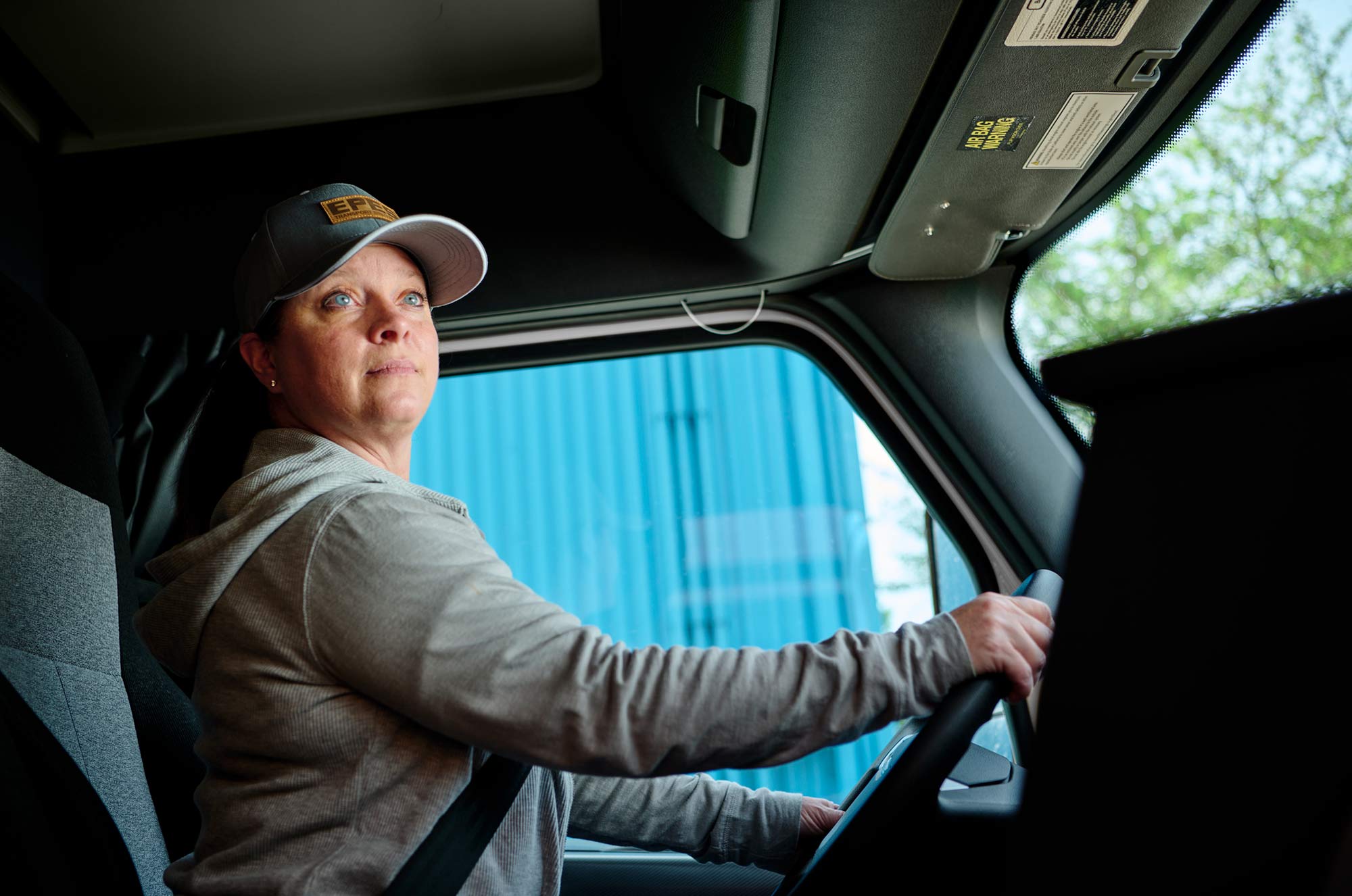 Dedicated transportation services bring many notable business advantages to the table, including exceptional customer service benefits, guaranteed capacity and locked-in rates. But with driver shortages wreaking havoc on the trucking industry, dedicated trucking provides a reliable solution.
Dedicated transportation systems reduce the impact the driver shortage has for the shipper. It's no secret that the driver shortage problem has been well documented and the pool of drivers has shrunk dramatically over the past few years. Dedicated transportation systems remove the day-to-day burdens from your company by assuming all of the related responsibilities and liabilities that center around drivers, including staffing and training, drug testing, workers' comp, CDLs, payroll and driver logs, accident insurance and cargo coverage indemnification, scheduling and dispatching, record-keeping, and licensing, permitting, taxes and other fees.
Dedicated transportation solutions also counteract driver shortage issues and significantly benefit customers by:
Creating a larger talent pool - dedicated carriers typically bring with them a solid base of trained drivers. Out of necessity, carriers have become excellent recruiters, packaging benefits and incentives to attract drivers. As a result, companies tend to have a much larger selection of drivers to pull from when handling the needs of multiple customers.
Flexibility gained through cross-training - Many dedicated carriers also cross-train drivers to move between customer accounts, accommodating surge periods with minimal service issues.
Lower turnover - Dedicated freight carriers enjoy a lower turnover rate among their driver base when compared with their over-the-road (OTR) counterparts. Dedicated drivers generally prefer more predictable schedules and appreciate being home more often.
Increased driver responsiveness - Dedicated drivers understand a shipper's challenges and are better able to respond in times of need. Often dedicated drivers call on the same locations and as a result develop a unique relationship between the driver and the customer. Consequently, if a location has a problem, the driver often has a familiarity with the situation, allowing them to listen and react and react with accordingly with appropriate equipment. Drivers are able to communicate effectively with the customers they serve.
More manageable safety environment - Dedicated carriers focus on training and safety to differentiate their drivers and reduce accidents or workers comp. In addition, dedicated carriers often develop customized safety training to meet the needs of the customer.
Handling unusual delivery requirements - Many dedicated drivers are highly trained professionals that can accommodate unusual delivery requirements such as maneuvering trucks into smaller locations, handling multi-stop or hand-delivered shipments, and responding to tight receiving windows.
Dedicated contract carriers can employ their experience and technology to offset driver challenges. Carriers should create customized, engineered solutions that can help optimize routes, streamline the shipper's network and potentially reduce the need for a sizeable fleet.
Dedicated transportation solutions provide you with a group of well-equipped drivers to meet your freight needs. Epes provides truckload and dedicated freight solutions to a variety of industries. Epes is a business unit of Penske Logistics. Visit epestransport.com to learn more about Epes trucking and freight services.