Operating Area and Terminal Locations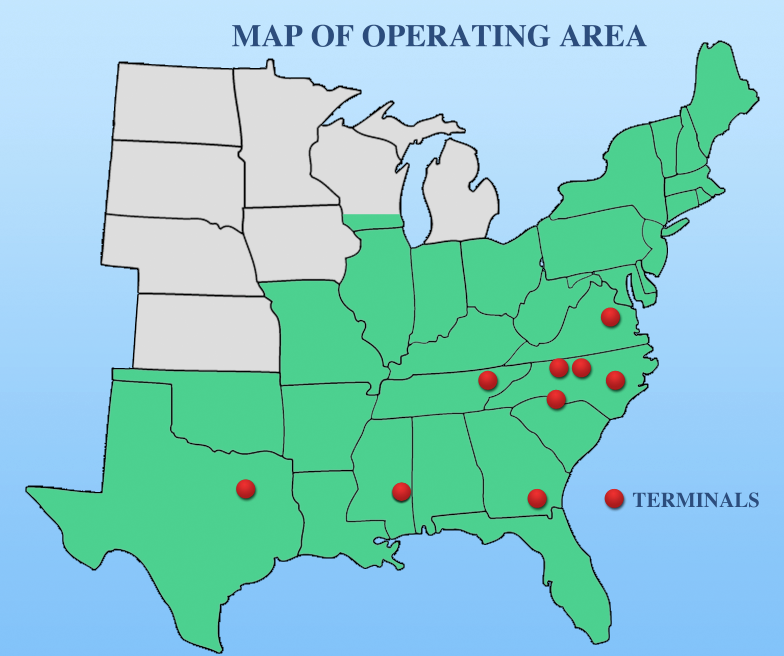 Epes provides general commodities truckload transportation services throughout the Eastern U.S. with a heavy concentration in the Southeast, Mid Atlantic, Northeast and Midwest. All vehicles are equipped with Qual-Comm satellite tracking, allowing our customers the ability to monitor shipments 24 hours a day, 7 days a week.
Epes Transport System, LLC
3400 Edgefield Ct.
Greensboro, NC 27409
Type of Carrier
A truckload common and contract carrier with a 48 state authority.
Major Markets
Southeast, Central States, Mid-South, Mid-Atlantic, Northeast, Florida.
Terminals
Greensboro, NC
Chester, VA
Charlotte, NC
Hampton, VA
Winston-Salem, NC
Morristown, TN
Valdosta, GA
Rockwall, TX
Meridian, MS