Career Information
Building a career at Epes gives you endless opportunities for success. Whether you're interested in accounting, sales, recruiting, maintenance, safety, customer service or one of our other departments, we have a position for you. We look forward to welcoming you to the team.
Current employees: Please contact your immediate manager and Human Resources to apply for any new openings.
Departments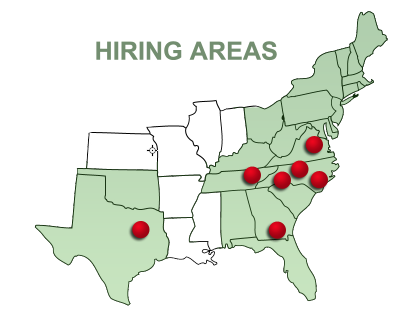 Operations

Customer Service
Planning
Driver Management

Accounting
Human Resources
Sales
Maintenance
Driver Recruiting
Safety
Our Commitment
Quality
At Epes, we're committed to customer satisfaction and improving the quality of life for each employee. That's why we're proud to be an ISO 9001-certified company. ISO 9001 is an internationally recognized symbol of quality, identifying organizations that have proven efficiency and an ability to successfully meet the needs of customers.
Employees
Our employees are the backbone of our business, and we are happy to provide a supportive work environment that highlights teamwork and the benefits that come from treating each other with trust and respect.
Integrity
Our integrity is never comprised. And we take this responsibility seriously by maintaining safe operating practices, a healthy working environment and high ethical standards.
Continuous Improvement
We strive to continuously improve experiences for our employees and customers. By focusing on employee development opportunities and dependable service to customers, we hope to continue building the type of team that people are proud to work with.
Please contact us at (336) 931-9702 with any questions.