Company Benefits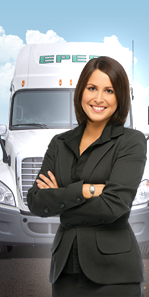 The advantages of working at Epes extend beyond pay. From our team-focused environment to the extensive benefits package that includes educational assistance and an employee fitness center, we're proud to put the health and wellness of our employees first.
Our Commitment
We offer a competitive and comprehensive benefits package that includes medical, dental, vision, life, disability and retirement benefits for eligible employees. Our goal is to combine protection for today with financial stability for the future.
About Epes
Epes is a transportation solutions provider dedicated to supplying our customers with high-quality transportation services. Based in North Carolina, our transportation market primarily spans the eastern half of the U.S. and includes a fleet of over 1350 vehicles. Our mission is to continuously improve the quality of our services while meeting and exceeding the needs of our customers, enabling them to move products in a safe, timely and cost-effective manner.
If you have any questions or would like to get in touch, please reach out to us at (336) 931-9702.