Company Benefits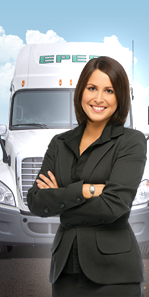 The benefits of working at Epes Transport System, LLC extend beyond pay.
Our Commitment
Epes offers a competitive, comprehensive benefits package that includes protection for today and the opportunity to achieve a financially secure future.
Eligible employees receive medical, dental, vision, life, disability and retirement benefits.
About Epes
Epes Transport is a truckload van carrier dedicated to providing quality transportation service. Epes has a 48 state authority based in North Carolina. Our major transportation markets include the Eastern one-half (1/2) of the U.S. Epes has a fleet of over 875 power units.
Our mission is to continuously improve the quality of our service to meet and exceed the needs of our customers.
If you have any questions, please do not hesitate to contact our HR Representative at (336)931-9702.